La maja desnuda, Francisco Goya, 1800-05.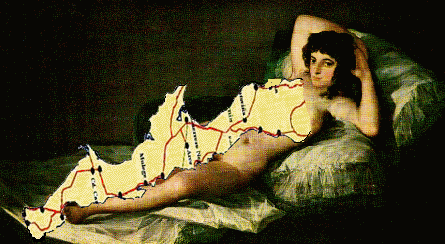 La baja desnuda, by Ivan Nahem, 1997.

Oh, but Pilgrim, do I detect a hint of impatience?
You're feeling just a bit put off by my teasing in these awful colors?
I know you're in a hurry!
I'm so sorry! If you would like to see a PULSING
animation of genuine ANONYMOUS
curvaceous female flesh,
JUST STEP THIS WAY!!!!